Membership
ARPC is open to new members of all ages, disciplines and experience in accordance with Home Office and Police conditions and requirements. All potential members will require assessment, we are happy to take complete novices (probationers) who will be trained by our own NRA/NSRA certified instructors.
If you have paid your membership fees, but have not received a sticker for your membership card. Please email the Membership Secretary with your details.
Aldershot Rifle & Pistol Club History
The club was formed in October 1919 by ex-members of the WW1 Volunteers, the equivalent of the Home Guard in WW2, as the "Aldershot Rifle Club".  It shot at various indoor ranges in the Aldershot area until WW2 curtailed all activities for the duration.
After the war the club was reformed and obtained the free use of a disused chalk quarry. Three 4-lane ranges were constructed, 25, 50 and 100 yards which were opened in 1947. Shooting took place on Saturday afternoons and Wednesday evenings.  In winter the Wednesday meetings took place in an army barrack range in Aldershot.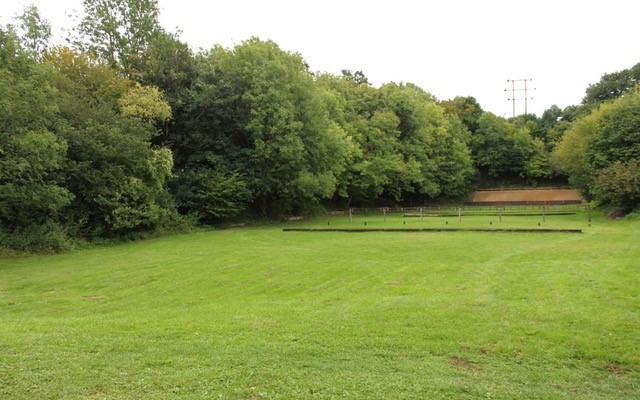 100m Outdoor Range
The Wilf Green Range – 16 Firing Points
( 3 setup for Bench Rest )
50m Outdoor Range
12 Firing Points
(1 setup for Bench Rest)
25m Indoor Range
The Tom Bennett Range – 8 Firing Points
(4 set up for Bench Rest)